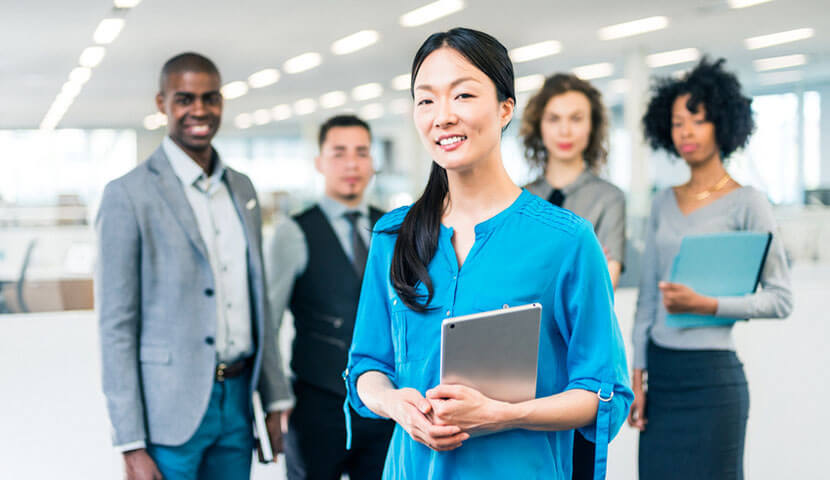 COURSE OVERVIEW
A team leader/supervisor is a first line management role, with operational/project responsibilities or responsibility for managing a team to deliver a clearly defined outcome. They provide direction, instructions and guidance to ensure the achievement of set goals. Working in the private, public or third sector and in all sizes of organisation, specific responsibilities will vary, but the knowledge, skills and behaviours needed will be the same whatever the role.
HOW DOES IT WORK?
This qualification requires you to demonstrate the skills and knowledge required to work in a supervisory or team leading role. You will need to be able to support, manage and develop team members, manage projects, plan and monitor workloads and resources, deliver operational plans, resolve problems, and build relationships internally and externally.
WHAT WILL I STUDY?
The Diploma is made up of mandatory and optional units and your Assessor will help you chose the correct number of optional units to achieve the qualification.
COURSE UNITS:
LEADING PEOPLE
MANAGING PEOPLE
BUILDING RELATIONSHIPS
COMMUNICATION
OPERATIONAL MANAGEMENT
PROJECT MANAGEMENT
FINANCE
SELF-AWARENESS
MANAGEMENT OF SELF
PROBLEM SOLVING AND DECISION MAKING
Additional Units that are relevant to individual job roles.
WHERE DO I STUDY?
You will work towards the Team Leader Level 3 qualification in the workplace.
HOW LONG DOES IT TAKE?
18-24 months
WHAT DOES THE COURSE LEAD TO?
On completion, apprentices may choose to register as Associate members with the Chartered Management Institute and/or the Institute of Leadership & Management, to support their professional career development and progression.
With additional training, apprentices may be able to progress in their careers to roles such as first line managers, section managers, assistant managers, trainee managers, senior supervisors and junior non-commissioned
officers.
HOW WILL I BE ASSESSED?
Suitable evidence can be observations completed by your assessor, testimony provided by your line manager or discussions with your Assessor supported by evidence such as documents, reports, letters and emails.
Apply Now