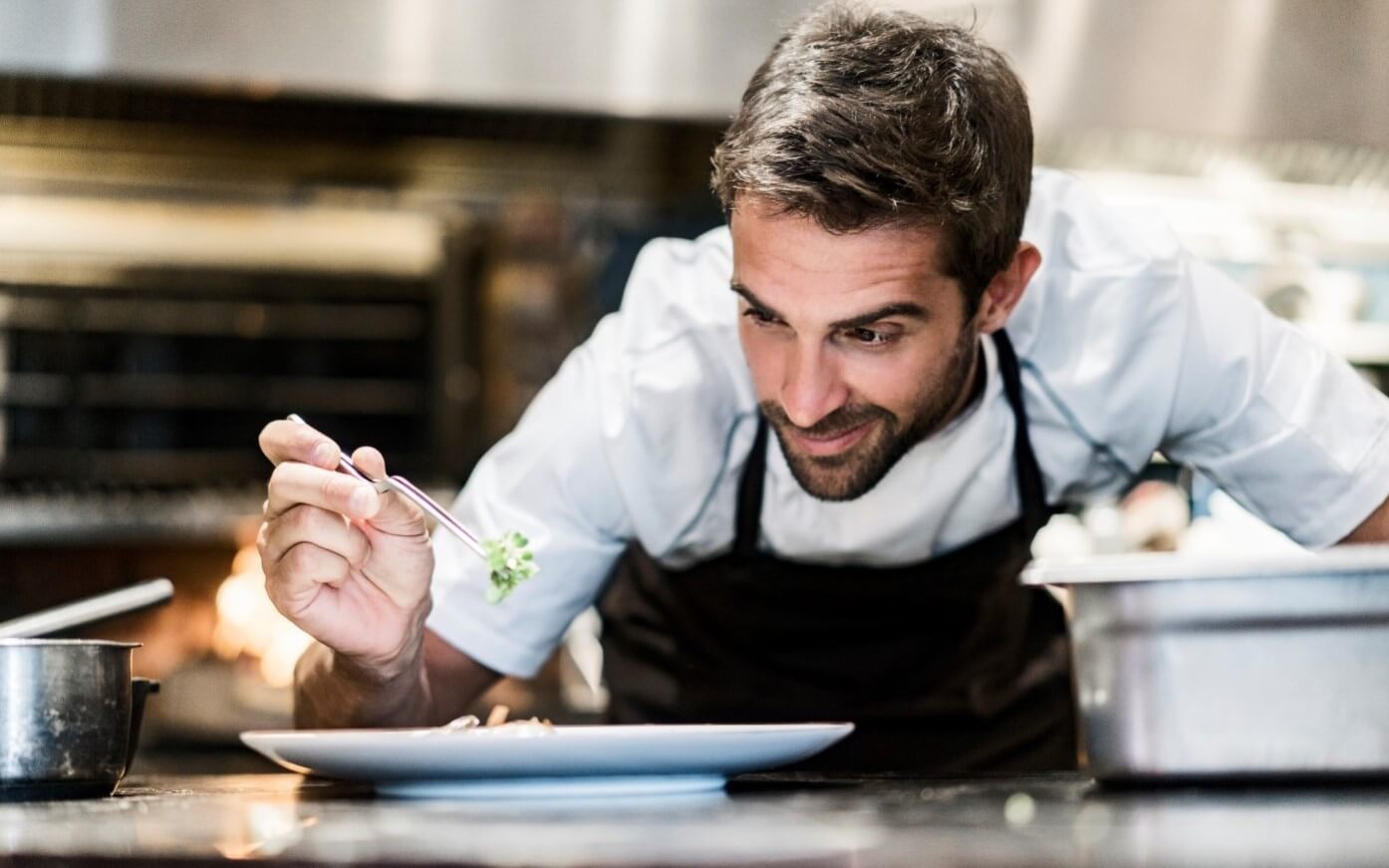 COURSE OVERVIEW
This qualification is:
aimed at trainee chefs who spend a significant amount of time, if not all of their time, in the kitchen.
designed to help learners improve their knowledge and skills within a kitchen environment and will result in a nationally recognised City & Guilds accredited qualification.
suitable for existing chefs or for learners who are interested in starting a career in cheffing
delivered entirely in the workplace.
HOW DOES IT WORK?
This qualification is designed for those working in a cheffing role or similar, or those who would like to develop knowledge of this area prior to commencing employment. It provides you with knowledge and understanding across a range of professional cookery concepts and practices. You will be expected to keep a record of dishes that you cook or prepare between visits so that they can be used as evidence towards your qualification.
WHAT WILL I STUDY?
The Professional Cookery Apprenticeship is made up of mandatory and optional units and your Assessor will help you chose the correct number of optional units to achieve the qualification.
COURSE UNITS:
MAINTENANCE OF A SAFE, HYGIENIC AND SECURE WORKING ENVIRONMENT
WORKING EFFECTIVELY AS PART OF A HOSPITALITY TEAM
MAINTAIN FOOD SAFETY WHEN STORING, PREPARING AND COOKING FOOD
MAINTAIN, HANDLE AND CLEAN KNIVES
OPTIONAL UNITS INCLUDE:
COOK AND FINISH BASIC POULTRY DISHES
PREPARE, COOK AND FINISH BASIC EGG DISHES
COMPLETE KITCHEN DOCUMENTATION
MAKE BASIC STOCK
SET UP AND CLOSE KITCHEN
PREPARE FISH FOR BASIC DISHES
Additional Units based on job role.
WHERE DO I STUDY?
You will work towards the Professional Cookery Level 2 qualification in the workplace.
HOW LONG DOES IT TAKE?
1 Year
WHAT DOES THE COURSE LEAD TO?
Intermediate apprentices, with support and opportunities in the workplace, can progress onto:
Level 3 Advanced Apprenticeship in Professional Cookery, however they would also have to receive a significant promotion in order to enrol on the level 3.
Other level 3 advanced apprenticeships such as hospitality supervision
Advanced Diplomas in a range of related sectors
With additional training, Intermediate apprentices may be able to progress in their careers over time to roles including sous chef or similar.
HOW WILL I BE ASSESSED?
This qualification requires you to demonstrate the skills and knowledge required to work in a professional cookery role.
Apply Now