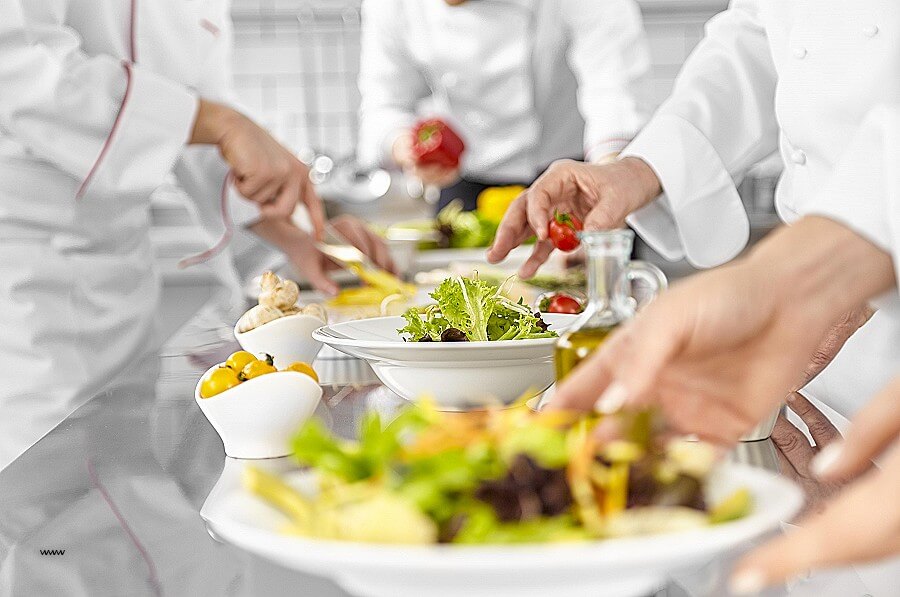 Food businesses must, by law, ensure that all staff have received the appropriate level of safety and hygiene training commensurate with their role and risk. This level 3 food safety course meets all legal requirements for supervisors within a food business.
This online food safety training course from Highfield e-learning is designed for owners, managers and supervisors within a food business.
It is particularly useful for those who directly supervise and train other staff.
Implementing the knowledge you gain from this food hygiene training programme will improve food safety within your business. This programme can provide the knowledge required for businesses that aspire to achieve a five-star rating in the national food hygiene rating scheme.
Highfield e-learning's Food Safety Level 3 course has been written by one of the world's leading food safety experts, Richard Sprenger, and is accredited by the UK's leading organisation for regulated food safety qualifications.
Learners will also be provided with a supporting PDF handbook.
Food Safety Level 3 at a glance
• Meets the UK's mandatory training requirement for food handlers
• Covers the key syllabus of RQF level 3 food safety qualifications
• Written by Richard Sprenger, renowned food safety expert and author
• CPD-accredited training
• Self-paced study hosted online
• Compatible with desktop, laptop and tablet devices
• Accessible with features including audio voiceover and transcript
• PDF certificate available immediately on completion
• Accredited by Highfield Qualifications, the UK's leading provider of regulated food safety qualifications
• Approximate duration: 9 to 14 hours
It is estimated that 1 in 10 people will suffer from food poisoning this year. This means millions of people in the UK will become sick due to the food that they eat.
Who should complete this course?:
Highfield's Food Safety Level 3 online training course is designed for supervisors and managers with responsibility for food safety.It is ideal for those supervising or managing food safety in a catering environment, but is equally useful for those working within food manufacturing.
It is also an ideal training course for those who have gained a good understanding of food hygiene while working as food handlers and are looking to make the step up to supervisory or management positions.
If you are a food handler working within a catering business below the level of supervisor or manager, we would recommend our Food Safety Level 2 e-learning course.
If you work within a food manufacturing environment below the level of supervisor or manager, we offer a dedicated training programme, the Food Safety in Manufacturing Level 2 course. This online training course is designed specifically with the differences between manufacturing and catering food businesses in mind.
If you don't directly handle food, or only work with low-risk foods, you may consider the Food Safety Level 1 e-learning course.
Will my certificate be accepted by environmental health officers?
On successful completion of this online food safety training, you will receive a certificate of completion from Highfield e-learning.
The certificate is accepted by many EHOs as evidence that you have been trained to the appropriate level.
What will I study?:
• Introduction to food safety
• Microbiology
• Contamination hazards and control
• Food poisoning
• Personal hygiene
• Design of food premises and equipment
• Cleaning and disinfection
• Pest control
• HACCP
• Control measures
• Supervisory management
• Food safety legislation and enforcement
How long will it take?:
The course will typically take 9 to 14 hours to complete, however as this food safety training is hosted online, learners can complete each module at a time and pace to suit them.
Accreditation
This e-learning course is a Highfield Qualifications accredited programme. More information is available at https://www.highfieldqualifications.com/
This e-learning course is CPD accredited. Completion of this course after 5 February 2019 entitles the learner to 12 CPD points. More information can be found at https://cpduk.co.uk/explained
ELearning with Runway Training:
We offer Highfield E-Learning who make the most complex of subjects easier to digest through media and content-rich exercises that motivate and engage learners. All of their e-learning uses interactive exercises and gaming combined with media-rich content, interactive scenarios, and relevant photography and illustrations. Content is provided by industry-leading experts.
What that means for our learners is stimulating and engaging content you'll respond to and, most importantly, remember.Key elements of Highfield e-learning courses are:
• interactive exercises/gaming
• media-rich content
• interactive 3D scenarios
• content provided by market leading experts
• relevant photography and illustrations
• multi-generational content and style
Runway Training have helped thousands of learners gain on-line qualifications and have excellent customer satisfaction and success rates. If this course might suit you then give us a call on 01732 402 402 or drop us an email for more information enquiries@runwaytraining.co.uk
Course Price:
£150
Buy course now