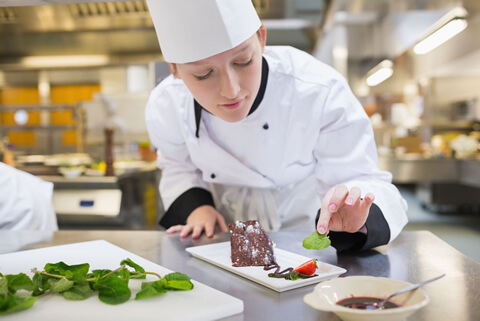 The Highfield Level 2 Award in Food Safety in Catering has been developed and is awarded by
Highfield Qualifications and sits on the Regulated Qualifications Framework (RQF). The RQF
includes those qualifications regulated by Ofqual and CCEA Regulation.
The objective of this qualification is to prepare learners for employment in a catering role, or to
support a role in the workplace.
Who should complete this course?:
Food businesses must, by law, must ensure that food handlers receive the appropriate level of training and supervision in food hygiene.
This online course is suitable for those working in a catering environment who are responsible for handling food. It is widely accepted by environmental health officers and local authorities as meeting the mandatory standard of training.
What will I study?:
Introduction to food safety
Microbiological hazards
Food poisoning and its control
Contamination hazards and controls
HACCP from delivery to service
Personal hygiene
Food premises and equipment
Food pests and pest control
Cleaning and disinfection
Food safety enforcement
How long will it take?:
The course will take, typically, 4 to 5 hours to complete. But because it's an e-learning course that is studied online, learners can complete the training in stages at a pace to suit them.
The course is assessed by multiple-choice question at the end of the course. Learners must score 100% in order to pass.
ELearning with Runway Training:
The portal is user friendly, engaging and you can easily track your progress. You will be taken through the individual modules, the course will then conclude with a 20 question course review.
Our e-learning courses are completed entirely on-line, so you do not have to go into a college or a learning centre. You will be able to access the learning portal from your own home or workplace at a time which suits you. All our resources are available 24 hours a day and 7 days a week so you can fit it in around your work and busy home life.
Runway Training have helped thousands of learners gain on-line qualifications and have excellent customer satisfaction and success rates. If this course might suit you then give us a call on 01732 402 402 or drop us an email for more information enquiries@runwaytraining.co.uk
Course Price:
£20
Buy course now