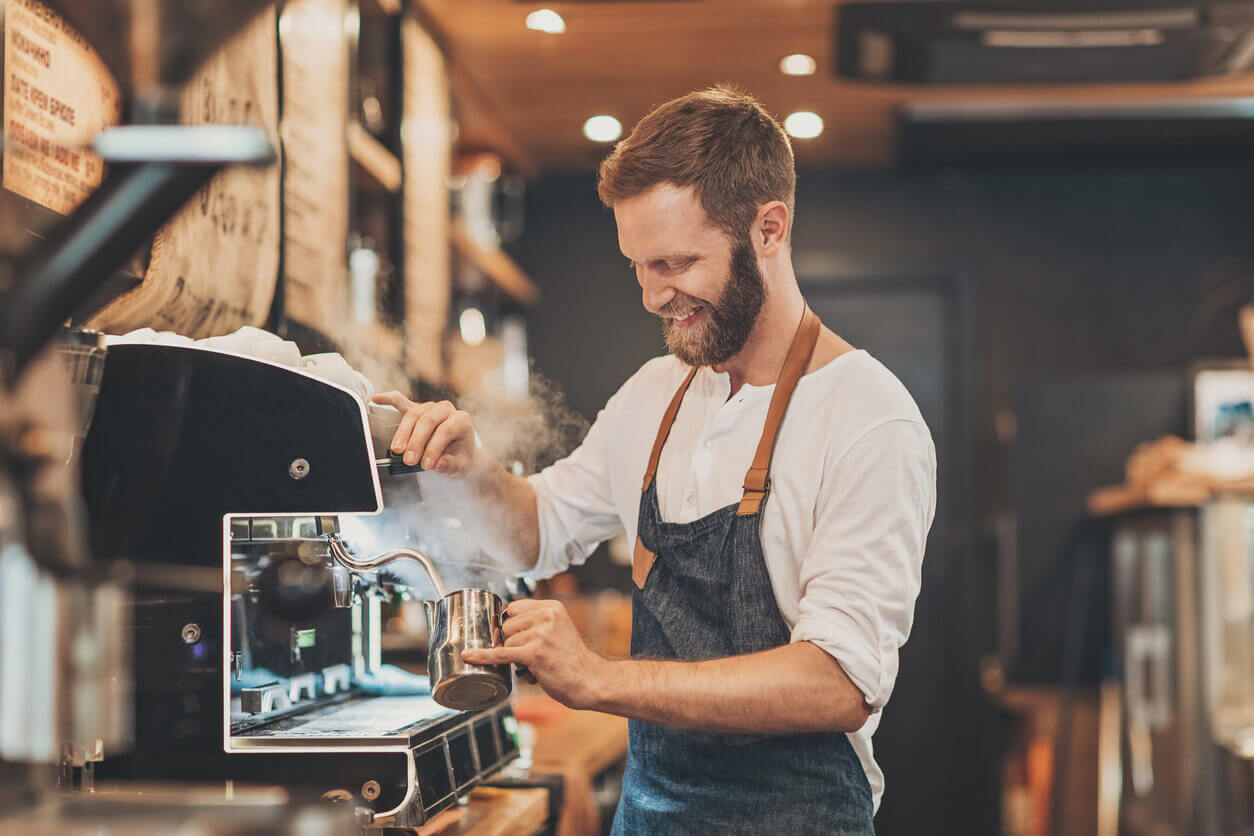 COURSE OVERVIEW
This qualification is designed for individuals employed in hospitality roles such as bar people/managers, conference and banqueting assistants/managers or waiters/waitresses. The objective of this qualification is to develop and accredit learners' competence in a wide range of duties. Skills and knowledge developed can be applied to a number of job roles.
Learners will be required to take mandatory units which cover aspects of maintaining a safe, hygienic and secure working environment and additional units with are specific to their job role.
HOW DOES IT WORK?
This qualification requires you to demonstrate the skills and knowledge required to work within a Food and Beverage Serving role. You will need to be able to work professionally in a hospitality team, maintaining food safety and giving customers a positive impression of yourself and your organisation in a hospitality environment.
WHAT WILL I STUDY?
The Diploma is made up of mandatory and optional units and your Assessor will help you chose the correct number of optional units to achieve the qualification.
COURSE UNITS:
MAINTENANCE OF A SAFE, HYGIENIC AND SECURE WORKING ENVIRONMENT
WORKING EFFECTIVELY AS PART OF A HOSPITALITY TEAM
GIVE CUSTOMERS A POSITIVE IMPRESSION OF YOURSELF AND YOUR ORGANISATION
MAINTAIN FOOD SAFETY WHEN STORING, HOLDING AND SERVING FOOD
OPTIONAL UNITS INCLUDE:
PROVIDE A BUFFET AND CARVERY SERVICE
PREPARE AND SERVE ALCOHOLIC AND SOFT DRINKS
RESOLVE CUSTOMER SERVICE PROBLEMS
MAINTAIN AND DEAL WITH PAYMENTS
Additional Units that are relevant to individual jobs roles.
WHERE DO I STUDY?
You will work towards the Food and Beverage Services Level 2 qualification in the workplace.
HOW LONG DOES IT TAKE?
1 Year
WHAT DOES THE COURSE LEAD TO?
Learners, with support and opportunities in the workplace, can progress onto:
Level 3 Advanced Apprenticeship in Hospitality Supervision and Leadership Level 3
other level 3 advanced apprenticeships such as customer service or management
Professional Cookery Apprenticeships Level 2 or Level 3 dependent on job role and experience
With additional training, Intermediate apprentices may be able to progress in their careers to roles including bar manager, hospitality team leader, venue supervisor, or a wide range of other hospitality team roles.
HOW WILL I BE ASSESSED?
Suitable evidence can be observations completed by your assessor, testimony provided by your line manager or discussions with your Assessor supported by evidence such as photos, reflective accounts and statements.
Apply Now