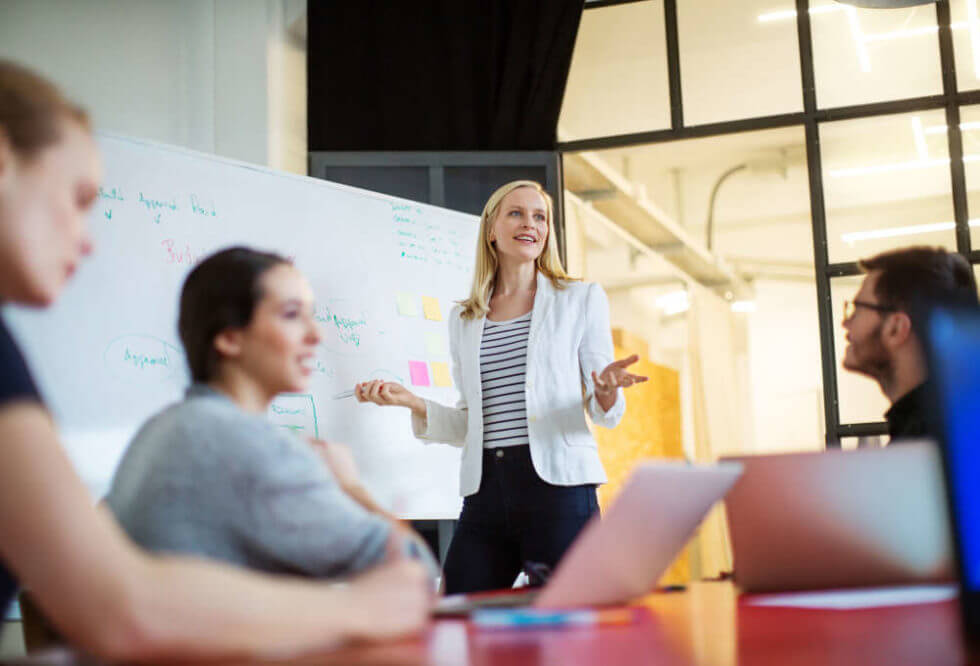 This course is for managers, team leaders and supervisors wishing to use a coaching approach to improve their team's performance. It will enable attendees to develop their skills in order to effectively coach their staff and improve productivity, team cohesiveness as well as morale. Attendees will study current techniques and develop knowledge on managing behaviour and to build success in personal development and therefore organisational success.
Candidates will understand that the role of a manager is to achieve results through the efforts of other people. It is their responsibility to manage resources including people, equipment and budgets. Coaching is one of the most effective ways to acquire the skills needed to improve performance and productivity. This will allow managers to follow a more structured approach to developing staff through the proven and effective models of coaching.
The course is taught in four sessions:
The first session seeks to establish the current skills in coaching and to help set effective goals to develop these skills. It will also look at using these techniques with employees in the workplace.
Session two seeks to understand human behaviour as a way to unlock potential.
The third session focuses on self-esteem and providing people with a clear pathway for developing and achieving increased levels for enhanced productivity.
The final session investigates giving and receiving feedback, practising techniques learnt during the day and using a development plan for their workplace.
How long does it take?:
I day course (4 x 90 minute sessions)
How will i be Assessed?:
N/A
Price
Delegate rates, discounts and grants available on request
Apply Now