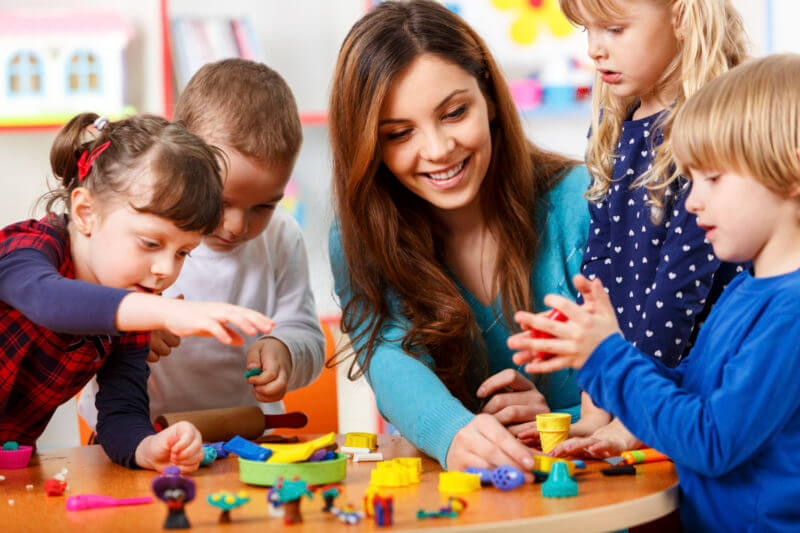 COURSE OVERVIEW
The Early Years Educator apprenticeship prepares learners to become Early Years Educators, enabling them to work with and care for children from birth to 5 years and gain knowledge of children aged 5 to 7 years.
A Level 3 apprentice should be working at a level where they may either be working on their own or supervising others, the apprentice should have prior experience of the sector and be employed in a position whereby they would be able to demonstrate the competencies required at this level.
This qualification is designed for those working in childcare e.g. nurseries, pre-schools, crèches, etc. Job roles include Early Years Worker, Nursery Worker/Supervisor and Nursery Nurse/Nursery Teaching Assistant.
HOW DOES IT WORK?
This qualification requires you to demonstrate the skills and knowledge required to work with and care for children from birth to 5 years.
WHAT WILL I STUDY?
As part of the apprenticeship you will complete a Level 3 Diploma for the Early Years Workforce. You will be required to demonstrate knowledge, understanding and skills and in the following areas:
Health and well-being
Legislation, frameworks and professional practice
Play, development and learning for school readiness
Professional development
WHERE DO I STUDY?
You will work towards the qualification in the workplace.
HOW LONG DOES IT TAKE?
This qualification will take 12 – 18 months to complete.
WHAT DOES THE COURSE LEAD TO?
Achievement of this pathway will enable apprentices to access higher level jobs within the sector, e.g. Nursery Supervisor, Nursery Manager, Pre-school Manager/Co-ordinator, etc. There is also opportunity for apprentices to go on to further study at higher levels, particularly working towards Foundation Degrees in Early Years.
HOW WILL I BE ASSESSED?
It will be assessed by your tutor or assessor using a range of methods. This could include direct observation in the workplace, a portfolio of evidence, written assignments or a task.
Apply Now